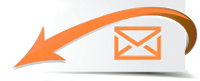 Skip the trip to the post office and let Auto Data Direct's DirectPost-Office (DPO) do the work for you. Mail certified letters directly from your computer. DPO has developed a suite of title forms and letter tools to help complete a variety of tasks. Multiple industries can benefit from DPO's innovative form tools such as, towing companies, auto dealers, mechanics, recovery agents, body shops, title processing companies, government agencies and storage facilities. DPO's simple to use tools will allow you to effortlessly view, track, organize and archive all your mailings in one location. DirectPost-Office has helped thousands of companies save time and money. To activate an account with ADD123.com, click here.
Towing Companies
DirectPost-Office (DPO) has simplified the process of sending and managing towing notification letters. The letters are pre-populated from a motor vehicle inquiry obtained through Auto Data Direct's real-time access portal. DPO offers a simplified process helping you create, send and track your certified claim of lien letters saving a trip to the post office.
Mechanics and Body Shops
DirectPost-Office (DPO) is designed to assist mechanics and body shops in placing a mechanic's lien after non-payment for completion of repairs on a vehicle.
Sign Up
Creating an account with Auto Data Direct takes just a few clicks. Get started now!
Sign Up and Get Started Today!
Have questions? Email Auto Data Direct's friendly and knowledgeable customer support representatives!