Certified Mail. Simplified.
DirectPost-Office is a certified mail service with a suite of letter and form tools designed to help businesses easily create, send, and track state-required documents from one simple online platform. Choose from Auto Data Direct's state-approved forms, and we will print and send your documents via USPS Certified Mail. Conveniently send certified mail from your computer without any required supplies or trips to the post office. Just sit back, click, and track!
Merge Vehicle Records into Required Forms
Auto Data Direct offers form tools that were created to allow tow operators, vehicle storage facilities, marinas, and auto mechanic shops to conveniently merge vehicle records from DMV123 into state-required notification letters and lien forms.
List of documents available by state:
Alabama

Alabama Notice of Claim of Lien

Florida

Florida Duval Parking Enforcement Notice of Sale (only)
Florida Mechanic's Notice of Claim of Lien
Florida Notice of Impound for Recovery Agents
Florida Notice of Nonjudicial Sale of Vessel
Florida Notice to Owner That Motor Vehicle is Available for Pickup (TL-36 B)
Florida Notice to Surrender Motor Vehicle (HSMV 82192)
Florida Tax Collector Bad Check Letter
Florida Towing Notice of Claim of Lien and Sale
Florida Towing Re-Notice of Sale (only)

Georgia

Georgia Abandoned Motor Vehicle Notice (GA-AMV)
Georgia Notification to Magistrate (GA-MAG 40-01 and 40-02)

Indiana

Indiana Notice of Claim of Lien (only)
Indiana Notice of Claim of Lien and Sale
Indiana Notice of Claim of Lien and Sale less than $3500

Mississippi

Mississippi Notification of Lien
Mississippi Notification of Sale

Missouri

Missouri Vehicle Owner and Lienholder Notification (DOR-4577)

North Dakota

North Dakota Notification of Lien

Tennessee

Tennessee Notice of Claim of Lien

Texas

Texas Notification Letter
Texas Notification Letter (Second Notice)

For every state that is not listed above:
Click to Send and Track Certified Mail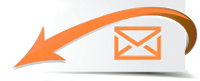 After you click "Mail Letters," we'll take over the printing and mailing process and provide you with a tracking number and delivery confirmation that will be available in your ADD account for 3 years.