The state of Oregon is the 42nd state to become fully integrated with the National Motor Vehicle Title Information System (NMVTIS). Full integration by a jurisdiction satisfies the U.S. Department of Justice (DOJ) requirements for title verification and data reporting per the Federal Anti-Car Theft Act. This approach allows a state to inquire on and update NMVTIS.
NMVTIS is a DOJ database operated by the American Association of Motor Vehicle Administrators (AAMVA) that contains automobile information from states, insurance carriers and the salvage industry. With the 42 states now fully integrated, 4 states providing data but not yet inquiring, and the 5 remaining states in development (includes the District of Columbia), over 96% of all vehicles in the nation are included in the NMVTIS database.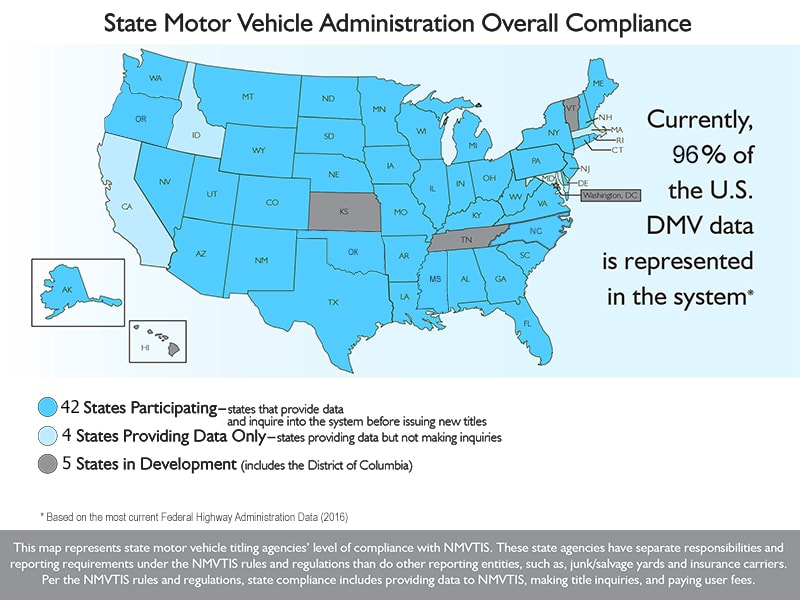 If you have any questions about NMVTIS, email us or call one of our friendly and knowledgeable customer service representatives at (866) 923-3123. Se habla español.